€1.585 billion acquisition on behalf of Prologis European Logistics Fund (PELF) of 128 buildings and six developments in urban and gateway locations
Adds an additional 1.14 million square metres of city limits logistics space
Properties in seven countries: Italy, Netherlands, Spain, France, Germany, Belgium and Poland
Prologis, Inc., the global leader in logistics real estate, announced today that it has acquired a diverse portfolio of 128 logistics facilities and six new developments from leading last-mile operator Crossbay, adding a total of 1.14 million square metres of urban space to its European portfolio. The €1.585 billion transaction, on behalf of Prologis European Logistics Fund (PELF), is in line with the fund's investment strategy of increasing its urban infill real estate portfolio, which will be approximately 54 percent post-acquisition.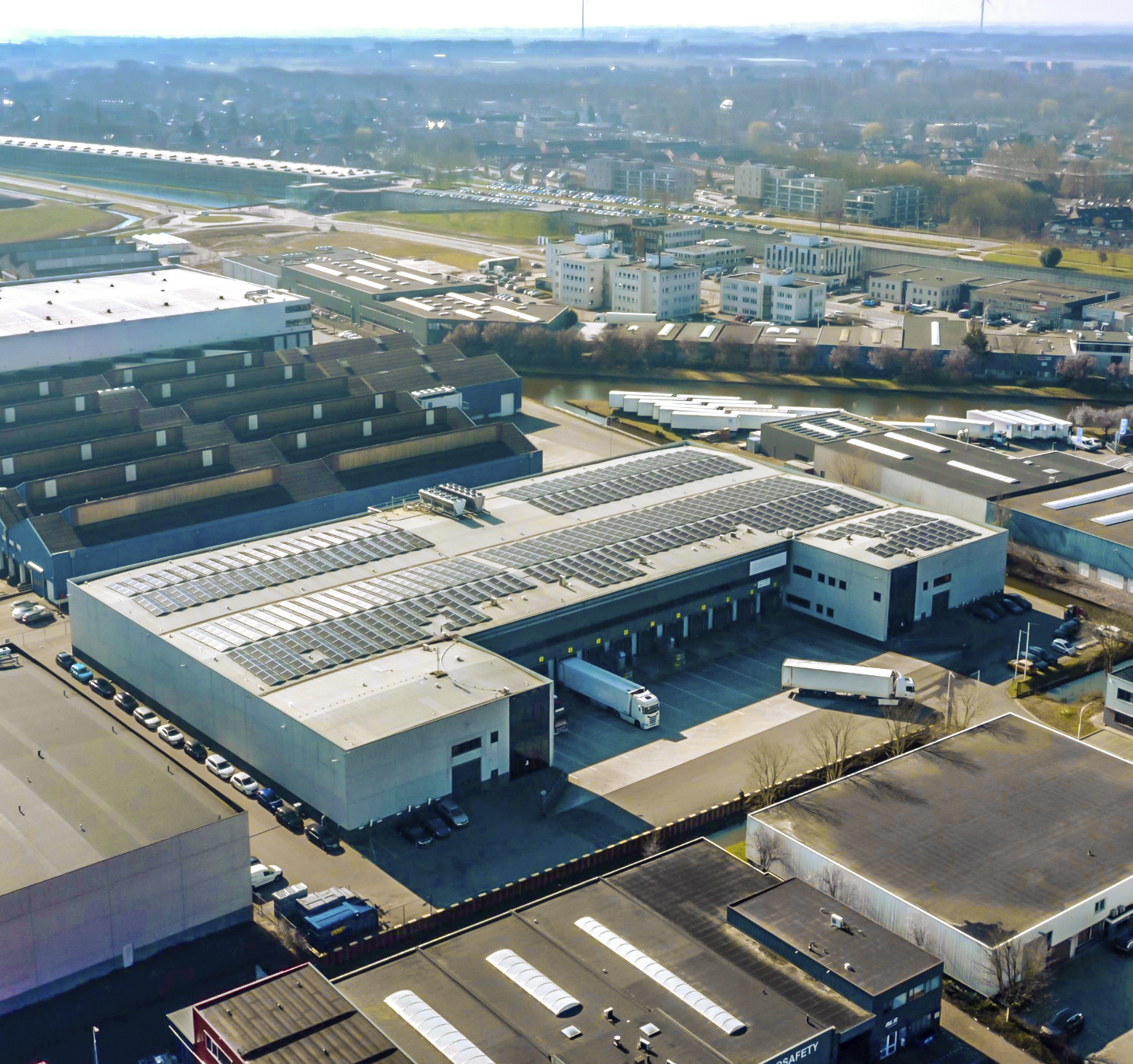 Photo: Acquired facility in Barendrecht, Rotterdam.
"This acquisition underscores our ongoing ability to provide our customers with quality urban logistics locations and opportunities that serve their growth needs," says Ben Bannatyne, President, Prologis Europe. "With the ongoing growth of ecommerce, locations near dense population centres are becoming increasing important to our customers."
Key infill locations
These properties - located in the key European markets and population centres – will allow Prologis to support their customers' needs. The acquired properties are in:
Italy (Rome and Milan)
Netherlands (Amsterdam, Eindhoven and Rotterdam)
Spain (Madrid and Barcelona)
Germany (Nuremberg and Berlin)
France (Paris)
Belgium (Brussels)
Poland (Lodz)
Close to major city centres, about 85% of these new properties can service areas with a population of more than one million in approximately 30 minutes. The facilities are 95% occupied and expands Prologis' customer base with more than 100 new customers.
"The acquisition of about 300.000 square meters in the Benelux – focused on metropoles Amsterdam, Rotterdam and Brussels – enables us to serve our customers even better by facilitating them in their growing need for city distribution and sustainable 'last mile' delivery. We are thrilled to be part of our customers' growth path", says Sander Breugelmans, Senior Vice President, Regional Head Northern-Europe of Prologis.
"To have achieved the sale at the values agreed, despite the increasingly challenging macro-economic circumstances, is a reflection of the portfolio's quality and enables us to crystallise strong returns for our investors", says Marcus Meijer, CEO of MARK, the €10bn pan-European investment manager behind Crossbay.
Clifford Chance and JLL advised Prologis in this transaction. MARK was advised by Jones Day, CBRE and Eastdil.
Older Article
Prologis acquires strategically located property in Utrecht