Prologis opened up its Belgian office in the bustling city of Antwerp in February 2023. As the global leader in logistics real estate, this milestone reinforces Prologis' ambitions for continued growth and expansion in Belgium. A physical presence in the city allows Prologis to better anticipate and respond to customer and market needs. Located in Antwerp South, the new office is at the heart of Prologis' regional customer base, allowing enhanced accessibility to the A12 and E19 freeways. The opening follows a year after Prologis launched a dedicated Belgian management team.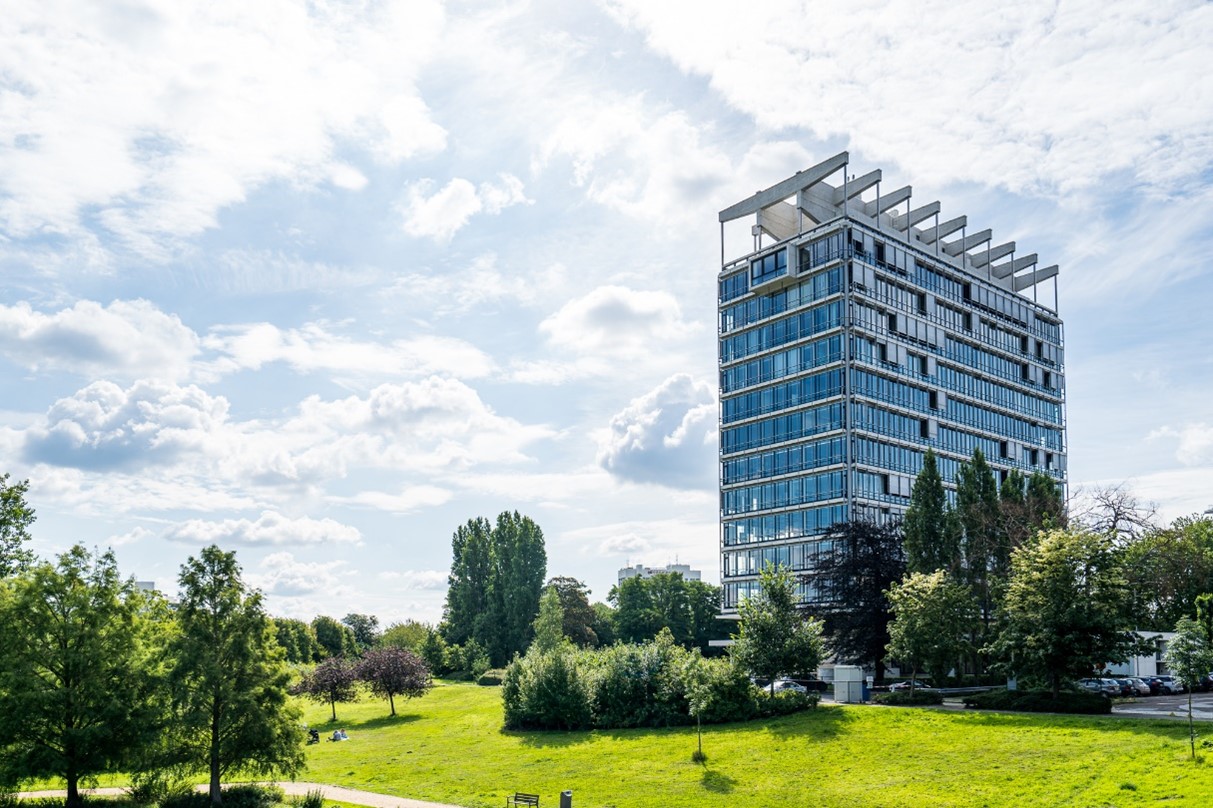 "We currently have 28 distribution centers in Belgium (+- 600.000m²) and are looking for more opportunities. This office will put us in closer contact with our customers and allow us to work together even more intensively," said Jessica Pilkes, VP Country Manager Benelux. "Our regional team is key to meet and exceed expectations of our clients and drive further growth in this market."
Already active for a year, the Belgian Prologis team focuses on Prologis' activities in Leasing and Capital Deployment throughout Belgium. The new office is primed for growth and is fully equipped with enough workstations for all existing and future colleagues.
"We're proud to have leased the 11th floor of the iconic BP Building on Jan Van Rijswijcklaan 162, an address that reflects our commitment to excellence and innovation in all that we do."