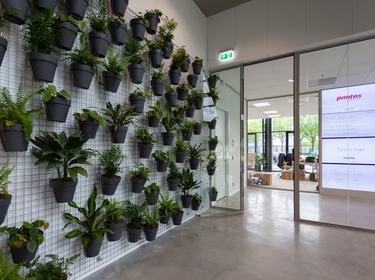 WELL Certificate Gold
Adapting the WELL Building Standard to logistics buildings places a focus on pleasant and healthy work environments. The complex Gold-level certification process takes time and effort. All the WELL preconditions and 40 percent or more of the optimization features have to be met to achieve the Gold-level certification.
Authorized WELL assessors spent three days onsite to evaluate the building while the facility was in full operation. This stringent performance-based assessment is what makes the IWBI certification a true seal of quality.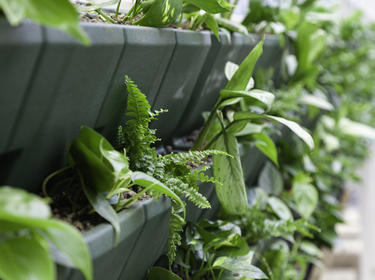 WELL Certificate Platinum
After the introduction of the WELL Building Standard version 1 for logistics real estate, Prologis has now also applied the WELL version 2. Warehouses with the WELL Building version 1 have seven separate concepts that guarantee a healthy and pleasant working environment. The WELL Building version 2 goes a few steps further with no fewer than nine features. For optimization purposes, the concept of 'comfort' has been split into the components 'acoustic' and 'thermal comfort' and two new categories have been added: 'materials' and 'community'.
Project Overview (Prologis Park Tilburg DC5)
In May 2018, Prologis delivered DC5, a 25,803 square meter build-to-suit distribution facility for Pantos Logistics in Tilburg, Netherlands. The facility achieved WELL Certified™ Gold in May 2019. By creating a pleasant and healthy work environment, we provided Pantos with a unique added value that takes into account its employees—the company's most important resource.
Take a WELL Walk (Prologis Park Tilburg DC5)
Would you like to experience our WELL building project? Our 3D animation offers the opportunity to explore Prologis Park Tilburg DC5 and also provides information about the facility and the WELL Building Standard.
Project Overview (Prologis Park Nieuwegein DC2)
With Prologis Park Nieuwegein, Prologis created a build-to-suit logistics building in the logistics hotspot of the Netherlands. With the recently obtained WELL Platinum Certificate, the distribution center (DC2) is one of the forerunners in global industrial logistics in the field of pleasant and healthy working environments. With this certification, Prologis offers main resident HEMA and its employees significant added value in the exercise of their profession and thus the success of the well-known company.
Partnerships
As a leading developer, we aim to raise the standards of our distribution facilities. We work together with experienced partners to adapt and adopt WELL for logistics real estate. WELL features in our buildings might well prove to be a distinguishing factor for our customers in recruiting logistics personnel. Offering an attractive working environment helps finding qualified employees as well as retaining them.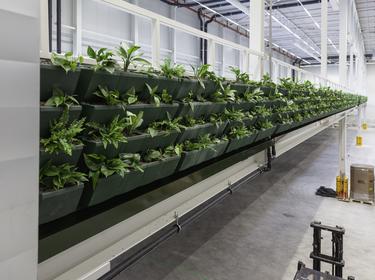 With collaboration from cutting-edge design studio Doepelstrijkers, the interior of the warehouse includes several green spaces to enhance the workplace environment.  A reflective panel connects the façade to the inner walls. The nature outdoors is reflected in the panel, creating a connection between people and nature.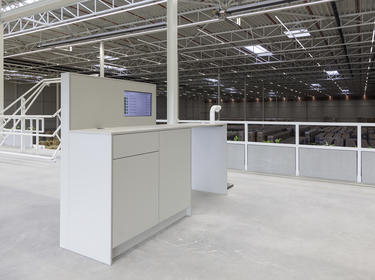 In cooperation with sustainability consultancy M3E, Prologis introduced drinking water taps to provide fresh and filtered drinking water for the warehouse employees. An advanced ventilation system, application of low emitting materials and biodynamic lighting contribute to a healthy working place.
Contact
Do you have questions about Prologis WELL projects or general questions about WELL building in regard to logistics facilities? Don't hesitate to contact us.
Arthur van Kooij

VP, Head of Project Management Northern Europe

Email: [email protected]